Food Safety Level 2 Training - Online!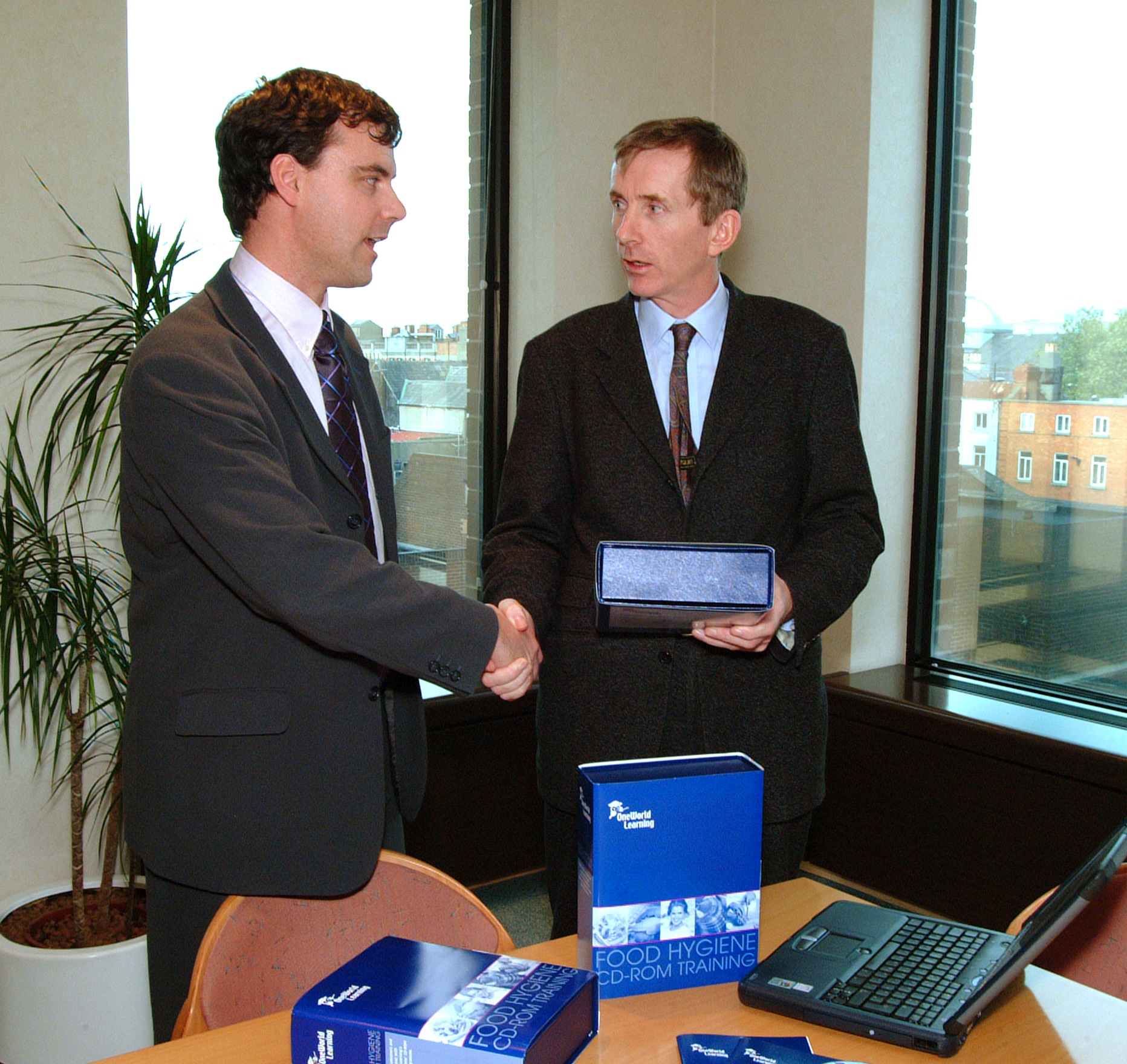 Dr Patrick Wall of the FSAI launching the One World Learning Food Safety eLearning course
Get your Certificate in HACCP for Food Handlers today! with our online food safety training.

Food Safety Level 2 training is mandatory for all food handlers. This course covers the principles of Food Safety. It teaches you about the dangers to food safety and the precautions that you must take. Food Handlers are a frequent cause of food poisoning - know the dangers and take precautions.

This training is suitable for all food handlers.
Existing customer >> Log in
Start your training today from your PC or MAC. During your Food Safety Level 2 (HACCP) training you will learn:


Keeping Food Safe
Microbiological, Chemical and Physical Hazards
Personal Hygiene
High Risk Foods
Food Contamination
Food Delivery and Storage
Food Preparation, Cooking and Presentation
Food Premises and Equipment
Pest Control
Cleaning and Disinfection
Food Safety Law and Enforcement
At the end of the course there is an assessment. You will be awarded your certificate after achieving 70% in this exam.
Note: you will have 5 weeks to complete the course from the day of purchase.
After this time, your subscription will run out and you will need to re-purchase the course.