Train your People - Online
Learning Management System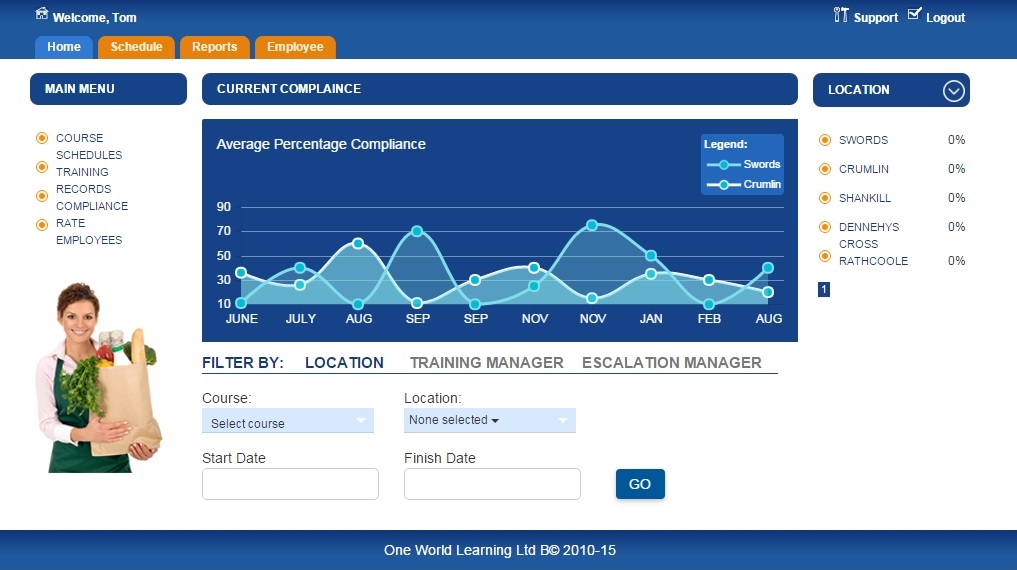 Who are One World Learning?
Engage your employees with the best eLearning solutions. Fast track your training programme and know exactly who is trained, what assessment score was achieved and who needs to be trained - all visibile from your computer, in real time. Our training solutions engage your staff, our learning management system tracks your training. It has never been easier to move your training online. We are here to help - talk to us now.
40% - 60% less training time to cover the same material.
According to a study by Brandon Hall, e-learning is more effiient than traditional classroom training. People can cover the same material in 40 -60% less time. This finding is supported by
IBM
who found they could increase the amount of material to be covered in training by almost 5 fold without increasing the training time allowed. They discovered that
every dollar invested in elearning resulted in $30 increase in productivity.
Improved retention of training material!
According to the Research Institute of America,
retention increases by 25% to 60% when participants use elearning.
This is understandable when you remember that elearning gives people complete control of the pace of the course and allows them to study at a time that suits their schedule.